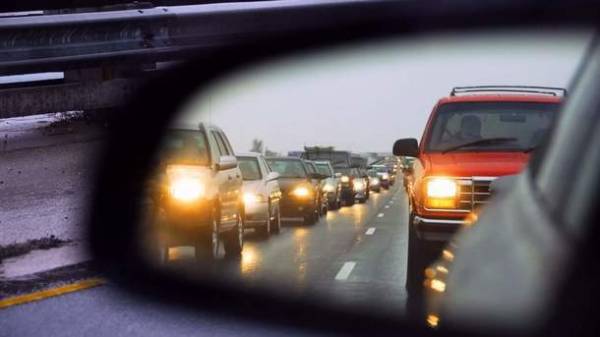 Motorists today have to drive in daylight hours with daytime or driving lights. About it reports a press-service of the Patrol police in Facebook.
It is noted that this condition relates to paragraph 9.8 of the traffic Rules.
"From October 1 to may 1 all motor vehicles outside the settlements should be included daytime running lights, and in case of their absence in vehicle design – daylight dim headlights," reports the Patrol police.
SEE ALSO
The Ukrainian Bank headache
According to militiamen, this simple rule will improve the visibility of cars to pedestrians and other drivers.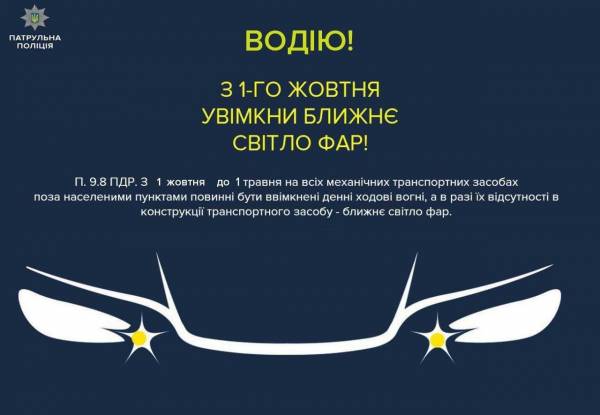 It should be noted that, as stated in the Code of Ukraine on administrative offences for "Violation of vehicle drivers the rules of use of external lighting or warning signals when you start moving or change its direction, the use of these instruments and their conversion in violation of the requirements of the relevant standards" provides for a penalty from 425 to 510 hryvnias.
As reported, in Ukraine want to return "letters of happiness" for drivers. The authorities in the capital announced a tender to purchase equipment that will allow you to automatically identify violators of traffic rules. Promise that when the system is working, there will be technical ability to issue fines automatically.
Comments
comments