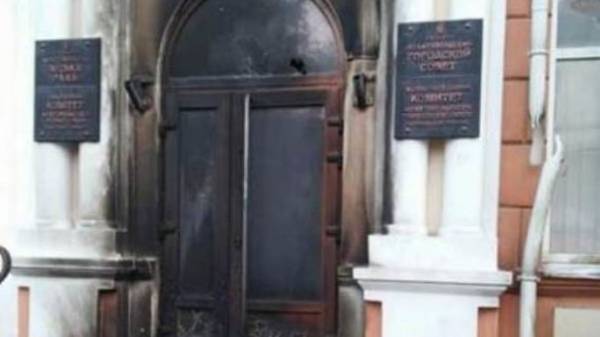 In Melitopol in the premises of the city Council, two unknown men threw several bottles with flammable liquid.
As reported in the Zaporozhye region police, the incident occurred at night on may 20 at 5 Hrushevskoho str.
In the incident in the room of the city Council knocked out two Windows, the flames damaged the front door.
"There were no injuries. In fact began criminal proceedings on signs of part 2 of article 194 of the criminal code – "Intentional destruction or damage of property committed by arson," police said.
The sanction of article provides till ten years of imprisonment.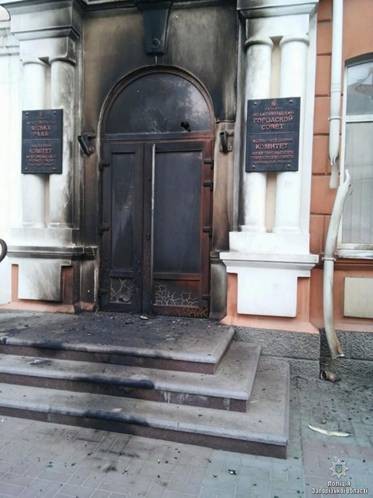 Comments
comments