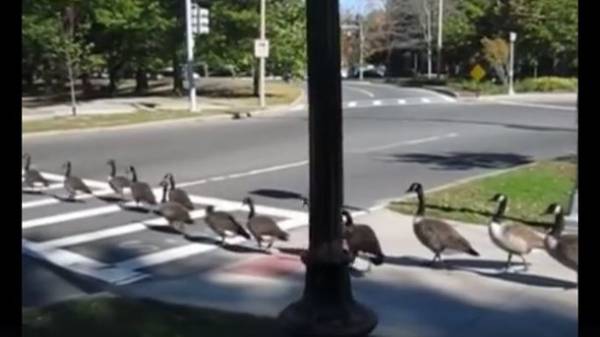 That way you need to go to specially designated areas, known not only for adults and children, and birds.
In Facebook there was a video of wild ducks in the title role.
The birds wanted to go to the Park, and to do this they had to cross the road in fairly active traffic.
But the ducks did not panic and cross the road at the Zebra, and they did it very smoothly and quietly. Cars stopped and waited until the birds cross the road and get to the Park, and the crowd was just in amazement.
Meanwhile, the video on the social network has already gathered over a million views.
Comments
comments