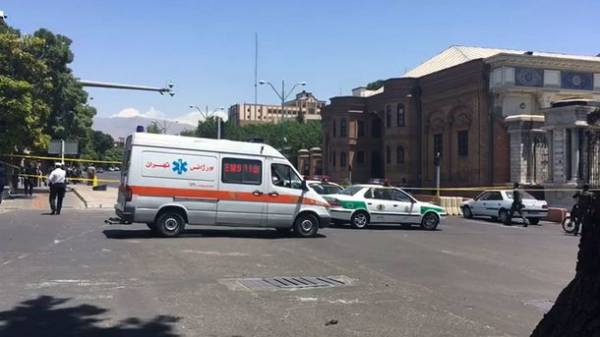 Terrorist organization "Islamic state" (IG) released a statement in which promised in the near future to organize new attacks in Iran. About it reports Reuters.
As stated in the text, "the Caliphate will not miss any occasion to shed the blood of the Shiites", who are the majority of the Iranian population. The campaign of terror will go on until until on the territory of Iran will not be installed Sharia law, promised by the Islamists.
On the morning of Wednesday, June 7, in the Iranian capital was a double terrorist attack. Was attacked the Parliament building and the mausoleum of the first Supreme leader — Ayatollah Khomeini. According to preliminary data, the victims of the attack were 13 people, 39 were injured.
Responsibility for the attack was claimed by ISIS. The Islamic revolutionary guards corps vowed to take revenge on the Islamists.
Comments
comments