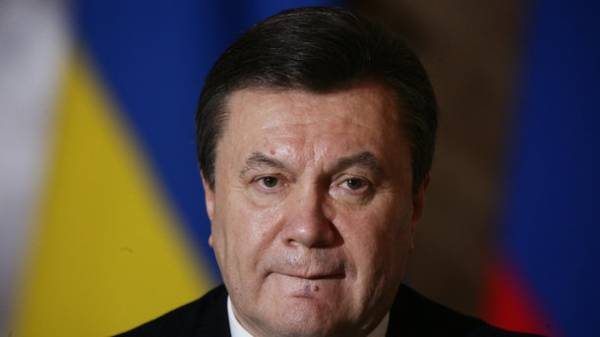 The Department of international legal cooperation of the Prosecutor General of Ukraine in close cooperation with the Department of justice to ensure the return to Ukraine of 500 thousand US dollars from means of Yanukovych's entourage. About this on his page in Facebook said the Prosecutor General of Ukraine Yuriy Lutsenko.
According to him, the returned funds are those which have been wasted by the former leadership of the Ministry of justice of times of Yanukovych and withdrawn from the Ukraine by the conclusion of fictitious agreements on the provision of services with one of the American companies.
"I want to reiterate that the money derived from the Ukrainian budget, as well as the corrupt officials who are hiding abroad, must be returned to Ukraine. The only difference is that the money is more than happy at the prospect of going back to budget, while corrupt officials will appear before the court," – said Lutsenko.
We will remind, according to the Prosecutor General, a Yanukovych "stole" from Ukraine to offshore $ 1.5 billion.
Thus, according to the Ministry of justice of Ukraine, for three years, the officials of the Yanukovych regime had stolen about $ 40 billion. This money are now under the jurisdictions of different States.
Comments
comments