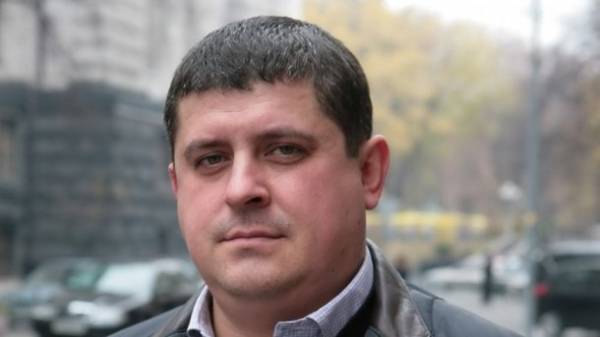 In the popular front refused to support the presidential bill on the sharing of confiscated the fugitive Viktor Yanukovych of $1.5 billion, but is ready to join the working group on elaboration of the new document. This was at a meeting of the conciliatory Council in the Verkhovna Rada was declared by the head of the faction "people's front" Maxim Bourbaki.
"Finally, the $1.5 billion stolen by Yanukovych and his cronies were returned to the state budget. This is a logical completion of the procedure, which was to occur after the decision about the arrest, which was accepted by the government of Arseniy Yatsenyuk. And the return of Yanukovych to Ukrainians is a fair solution which has consistently worked and the team NF, and the GPU, and the national security Council. For a long time we sought in BP of the law on special confiscation, filed eight editors and a long discussion of the question of confiscation of assets of Yanukovych and his gang in the session hall showed well, anyone whose interests are protected in the Ukrainian Parliament. But the process of confiscation stolen by Yanukovych and his gang of money should not stop there. And for that, we need to adopt a clear legal framework – the law on special confiscation", – said the head of the faction of the NF.
According to Maxim Bourbaki, it is necessary to adopt a law on special confiscation in Latvia, when he found the money and immediately returned to the state budget. "And we were discussion what to do with the money. As for the returned $1.5 billion of NF believes that the bulk of the money should go to needs of the Ukrainian army, national security, support the rule of law and social projects. NF has developed a draft law No. 5588, which provides that half the money should be spent on improving national security and defense, and half of the money for various social benefits – the salaries of teachers, state employees, retirees who receive the minimum pension. This is our proposal, but we are ready to enter the working group on elaboration of this decision," – said Bourbaki.
In addition, NF call as soon as possible to consider the bill about the inadmissibility of dual citizenship of civil servants of all levels and judges, and also to deprive of the mandate of people's Deputy of Artemenko, "which is carried to America the transmission of the Kremlin."
We will remind, earlier the state-owned Oschadbank has completed the transfer of the arrested and confiscated from ex-President Viktor Yanukovych $ 1.5 billion.
Comments
comments