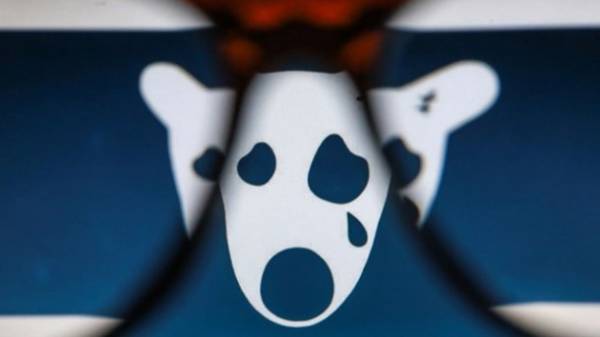 The ban of social networks "Vkontakte", "Classmates" and other Russian sites in Ukraine have raised a heated discussion on the pages of Facebook and Twitter.
Ukrainians in social networks are divided into two camps – those who support these sanctions, and those who are against them.
VKontakte completely blocked pic.twitter.com/I1qmpZmTL5
— Andrei Pyndyk (@Gandrushka) 16 may 2017
Pensioners of the classmates are on Facebook pic.twitter.com/bTo5Rgy3nu
— VP (@sranysovok) 16 may 2017
My face when "patriots Russophobes" cry for mail.ru and social networking sites ) pic.twitter.com/XoNk2M9XfI
vAnilla Love t (@5AllanLeVito) 16 may 2017
2014:
Guys, Russia is churning out propaganda 24/7, this technology of brainwashing, it is necessary to struggle
– Simple talk pravdu))))00))0))
— VP (@sranysovok) 16 may 2017
We banned Yandex, Odnoklassniki, Vkontakte and agro Tkachev.
— But holding for what?!
— I knew that the first three question is no.
— Hugo Karlovich™ (@JoN_TM) 16 may 2017
Dear ex-user OK, welcome to Twitter. Welcome to hell.
Gray Cardinal (@slevo4kin) 16 may 2017
Polchatelya koristuvach Vkontakte pereselyaetsya in Tver
via @Aleks_Kovalyuk pic.twitter.com/kEMUmVi6yG
— Random (@pIebeian) 16 may 2017
To avoid blocking of the resource in the Ukraine, Fsbshny resource "Yandex" operativnenko rebranded! pic.twitter.com/77YZSMIpl7
— Terrible Bendera (@Realuran) 16 may 2017
Prikordonna service Twetter satimola group nelegalni mgrant s Odnoklasnikov
— Syhivskiy (@shvskiy) 16 may 2017
Meanwhile at the office, Zuckerberg pic.twitter.com/EzsgCcAQJH
— RB of a brain (@belamova) on 16 may 2017
Say Hello to Vkontakte and Classmates! pic.twitter.com/L9z00WbtK3
The thought of Perzident (@VVP2_0) 16 may 2017
Yandex today is not sweet.. pic.twitter.com/zEbaZMKpYB
Pink Camel (@Red_Camel75) 16 may 2017
FACEBOOK AND TWITTER, TO LOCK ALL COMPARTMENTS
— VP (@sranysovok) 16 may 2017
dumped with VC before it became mainstream
— Evgen Ice (@i_ce) 16 may 2017
Sell your page in the VC any attractive girl from Russia.
Selling because of "nepotrebno".
— SPIRIK (@_SPIRIK_) 16 may 2017
In this regard'yazku iz secrity Vkontakte, Odnoklassniki Yandex first in MENA lachey odne power:
Chomu TSE Bulo not rsena Whalen 3 rocky Tom?
— Serhiy Rudenko (@rudenko_s) 16 may 2017
As reported, today President Poroshenko signed the decree about introduction of sanctions against Russia.
As stated in the Supplement to the presidential decree, the decision to ban Internet service providers providing services for user access to the Internet resources services "Mail.ru" (Www.mail.ru) and the social networks "Vkontakte" (www.vk.com) and "Classmates" (www.ok.ru), as well as a number of the services portal of the Russian yandex.ru and other Russian resources.
It is noted that sanctions against Russian Internet resources is for three years.
Comments
comments