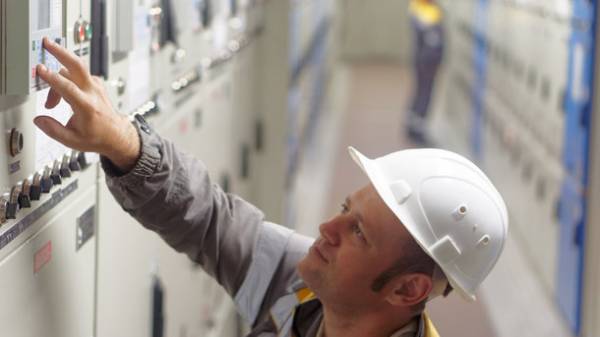 DTEK Energo started project on introduction of energy management system for 8 thermal power plants. The project aims to reduce the consumption and loss of all types of energy for electricity production. In 2018 it is planned to certify the energy management system in all thermal power plants of the company according to the international standard ISO 50001. Energy service company, ESCO company acts as a consultant for this project.
In the course of establishing energy management systems at DTEK ESCO will train over 100 employees in the stations management team and energy managers. Are conducted internal audits, analyzed manufacturing processes, developed a program of energy efficiency measures, changes in applicable policies and regulations of enterprises.
"Energy efficiency call for more "fuel" for power plants. For example, the energy efficiency of our power plants by 2% would save 0.3 million tons of coal per year, 10% of 1.7 million tons of coal per year. This will help reduce the cost of production of electricity, improve the reliability of thermal power plants and make them more competitive before the reform of the electricity market, – said Director of generation DTEK Energy Sergei Kurylenko. We consistently raise the efficiency of our stations due to the upgrading of units and the programme of continuous improvement "Innovator". On our TPP Commission energy efficiency and the appointed energy managers. It's time to combine separate projects, initiatives and experience in one system in accordance with the international standard ISO 50001″.
"Implementation of the energy management system at thermal power plants will bring first results in savings this year. In addition to consulting, through the mechanism of energy DTEK is already the ESCO invests in energy efficiency 3 project for thermal power plants. In 2017 it is planned to start 20 projects, which involve rehabilitation of pump, control and HVAC equipment at the expense of DTEK ESCOs. The creation of the energy management system will in the future scale model projects, and find new innovative solutions", – said the Director of DTEK ESKO Roman Fedorchenko.
Help
DTEK ESCO – energy service company that provides comprehensive services in the field of energy efficiency: energy audits, development of business plans, General Contracting of projects "turnkey" providing of financing to clients, the implementation of energy management systems, training of client's staff. The company implements projects in industrial, residential, administrative and social facilities.
DTEK Energo is an operating company responsible for the mining of coal, generation and distribution of electricity in the structure of the energy holding DTEK. Acting General Director of DTEK Energy – Dmytro Sakharuk.
In a portfolio of assets in mining, thermal energy generation and distribution includes 17 mines and 5 coal preparation plants, 9 thermal power plants and 2 CHP plants with a total installed capacity of over 17 GW, 4 enterprise for electricity distribution, which serve 3.3 million residential customers and 82.5 thousand plants.
Comments
comments