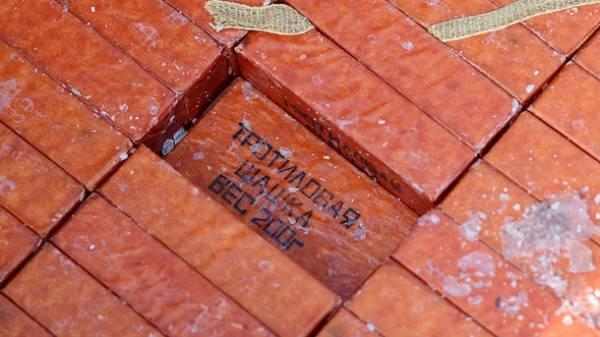 In Nikolaev the drunk driver seized TNT with a fuse weighing approximately 200 grams. About it reports a press-service of the Channel.
At about 04:00 outfit of the patrol police stopped the car "Daewoo Matiz" and found that 25-year-old driver is in a state of intoxication. During vehicle inspection, the police found in the cabin of the car object, similar to the TNT with a fuse.
"At the conclusion of the bomb squad, stated "the discovery" – TNT with a fuse is an explosive subject, that is, by mechanical action or, in the case of careless handling could occur uncontrolled explosion," – said in the message Department.
As the result of medical examination it became clear that the driver was in a state of narcotic intoxication. He told the police that TNT found a few days ago.
Ingulsky police Department GUNP in the Nikolaev area began criminal proceedings on signs of part 1 of article 263 UK of Ukraine ("Illegal weapon handling, fighting supplies or explosives") which sanction provides imprisonment for the term from three till seven years.
Is checked. The driver was arrested.
Earlier it was reported that in Odessa on the Forecourt, in the area of Kulikovo field, the police found a backpack with explosives.
Comments
comments