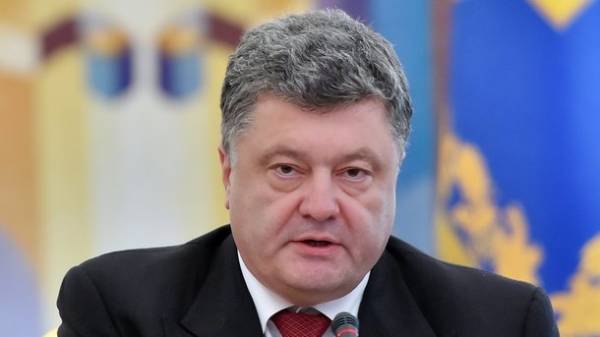 President Petro Poroshenko believes that Oleksandr Onishchenko should arrive to Ukraine and to testify on his case and others, which he owns.
"Film Onishchenko I have not heard and are not going to listen. Mr Onishchenko – the person who is reasonably suspected of committing crimes, proof of which was submitted to Parliament during the voting of the Supreme Rada on withdrawal of immunity. Parliament voted and this immunity was removed. If the mister Onishchenko has something to report, he was supposed to come with the investigative authorities in court, to give explanations and to defend himself in court. If, as he said, he has something additional to convey to the investigating authorities in the NAB, the Prosecutor, the Americans or anyone else – I think it is absolutely the right way: together with explanations for their crimes to tell you that he is there. Now if these points are used with the help of his friends in order to build political protection to obtain political asylum, I think, nothing to do with the investigation, the truth and the accountability it has. Especially since, according to the Ukrainian intelligence services and the witness
STV in criminal cases, all Russian passports are not allowed. Therefore, I suggest his friends to come to Ukraine, to provide appropriate evidence – and thus to promote the involvement of all responsible. Who gave who gave what gave what he asked, what are the regional councils, which deputies, what political forces, for which they voted – I think the National anti-corruption Bureau it will be interesting," he said.
Recall that Onishchenko is suspected of organizing a scheme for the theft of funds in the extraction and sale of natural gas in the framework of joint operation agreements with PJSC "Ukrgazvydobuvannya", which was caused to the state damage for the sum about 3 billion UAH.
He is suspected of committing crimes under part 1 of article 255, part 4 of article 28 and part 5 of article 191, part 4 of article 28 of part 2 of article 205, part 4 of article 28, part 3 of article 209, part 4 of article 28 of part 2 of article 364-1, part 4. 28 part 2 St. 366 Criminal code of Ukraine.
The Verkhovna Rada gave consent to bringing him to justice, detention and arrest. However, on the eve of the vote, taking advantage of the status of MP, Onishchenko left the territory of Ukraine.
On 8 August it was declared a national red alert.
Comments
comments