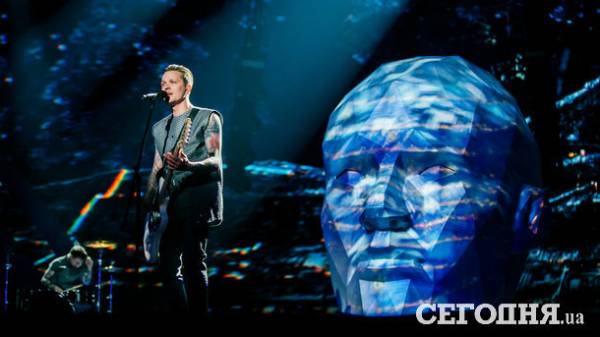 Yesterday, may 13, in Kiev ended with the 62nd the Eurovision song contest, which for the Ukrainian rock band O. Torvald was a failure, but the 27-year-old Portuguese Salvador Gathered gathered all the honors, winning.
The hosts of the competition, rockers O. Torvald had been too hospitably, conceding in the finals of almost all the visitors the lead, being 24 mi among 26 participants.
However, it is worth noting that despite the unsatisfactory performance of Ukrainian musicians in the social network there were a lot of those who are pleased with their performance.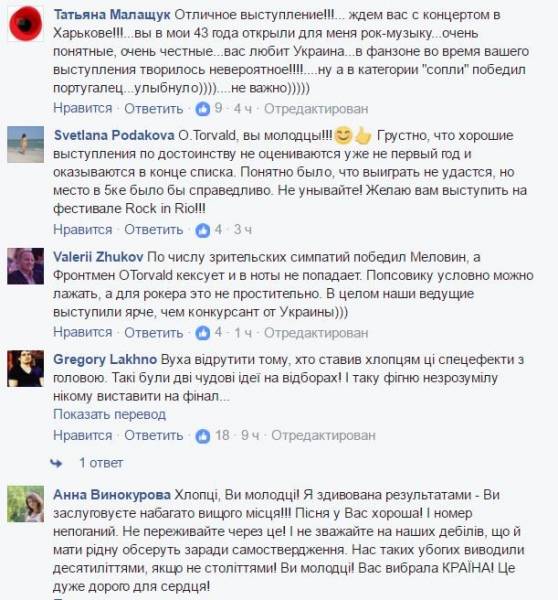 But the Portuguese capitalized on their chances, confident ahead of all his counterparts with the song Amar pelos dois, pocahantis except with the Bulgarian Christian Kostovam, which has lagged behind Collected a little more than 100 points.
O. Torvald has performed well, until recently, supported me, loved the song and the room it is a pity that we did not win, but well done guys
— Lisa Krivokon (@2001kes2001) may 14, 2017
The Greenjolly was a 19-mi!! The Greenjolly)) I Hope after today about O. Torvald never hear. A complete failure.
Fluffy dill (@UaArtem) may 13, 2017
Congratulations to the group Torvald with the third place.The end. #Eurovision #Евробачення2017 #OTorvald #Portugal #евровидение2017 #cheers
— Alice (@alisa2744) may 13, 2017
Thought now tickets for O. Torvald more expensive, but apparently not #Eurovision
caramel (@MilkyyyWaaay) may 13, 2017
Eurovision 2018 will be in Portugal. You have already realized that the main issue will be how to buy tickets to the event,not how to obtain a visa?(C)
— Crimean Bandera (@CrimeaUA1) may 13, 2017
Portugal! With the victory! Great song and talented person! #Eurovision pic.twitter.com/1dtSQy0N4E
lemon sherbet (@isomesleep) may 13, 2017
Portuguese tradition pic.twitter.com/XmKDMlfPVu
— Tribuna.com Ukraine (@tribunaua) may 14, 2017
#Eurovision
50 shades of emotions of the Portuguese. pic.twitter.com/X69FWXiGwk
— Shiroiyukinohoshi (@Shiyunoshi) may 13, 2017
Has not managed and without scandals. During the performance of the Ukrainian singer Jamala on the scene ran "fan" with the Australian flag and live bared buttocks. He was quickly overpowered and removed from the scene security.
Comments
comments