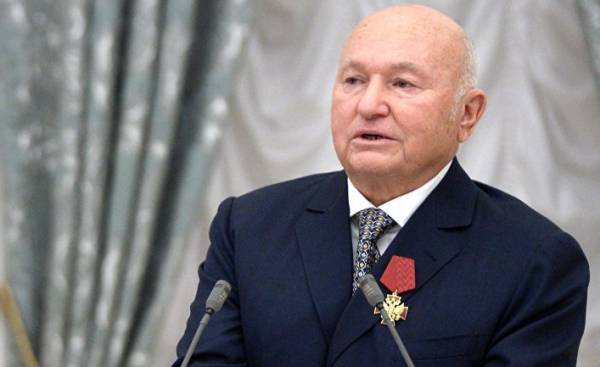 The visit of former Moscow mayor Yuri Luzhkov in Georgia in early may sparked criticism from the Georgian society. In the past, Luzhkov has openly violated the law of Georgia on occupied territories that prohibits illegal entry into the territory of the separatist regions of Abkhazia and South Ossetia.
According to the Georgian law on occupied territories, citizens of foreign States are allowed to enter the occupied territories only from the rest of Georgia. From all other directions the entrance to these areas is a criminal offence, and the laws of Georgia, punishable by a fine or imprisonment from 2 to 4 years. However, despite this, Luzhkov was able to freely enter Georgia and stay in the country for four days.
Opposition parties have demanded from the Georgian authorities to apply sanctions for violation of the law of Georgia. Part of the society expressed their protest in social networks due to the unhindered entry of Luzhkov in Georgia.
The Deputy Minister of internal Affairs Shalva Khutsishvili told journalists on may 8 that Luzhkov "had entered the country through legal documents that do not have any evidence that he broke the law on occupied territories, and accordingly, the border guard, there was no formal reason to take a different decision".
On 9 may the Georgian interior Ministry made an explanation according to which "in the relevant database, which is maintained after the commencement of the law of Georgia on occupied territories, information about it (Luzhkov) has not been recorded".
According to the explanation, "it is noteworthy the fact that confirmed, common, public sources, information about the location of Yuri Luzhkov in the occupied territories in violation of the law, as the last dates of his stay in the occupied territories specifies the year 2010", at that time, as the Statute of limitations for this violation is 6 years. Therefore, "the Ministry has not legal capacity to commence an investigation in connection with this fact," explains the Ministry.
Yuri Luzhkov visited Tskhinvali in 2009, and in Abkhazia in 2010. During the visit to Tskhinvali in 2009, Luzhkov opened the new settlement, the so-called Moscow quarter, which was built to Finance the Moscow mayor's office in the amount of 2.5 billion rubles on the territory of the Georgian village Tamarasheni, where the Georgian population has been expelled during the August 2008 war.
Comments
comments