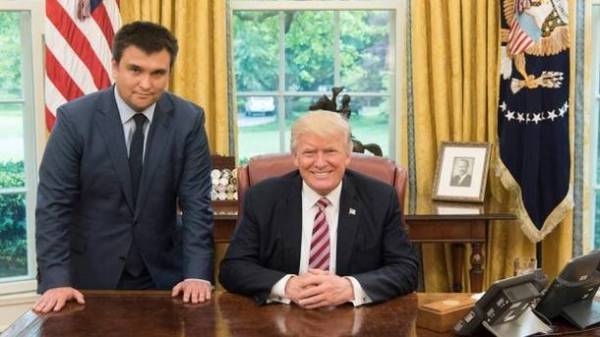 The President of the United States Donald trump stunned the Russian foreign Minister, Sergei Lavrov, invited to meet the Minister of foreign Affairs Pavlo Klimkin, the Russian diplomat did not know. This was written in Facebook by the political expert Taras Berezovets.
According to him, so trump has shown that the vector of his policy is not directed toward Russia, thereby increasing the weight of the Ukrainian question in the agenda of the White house.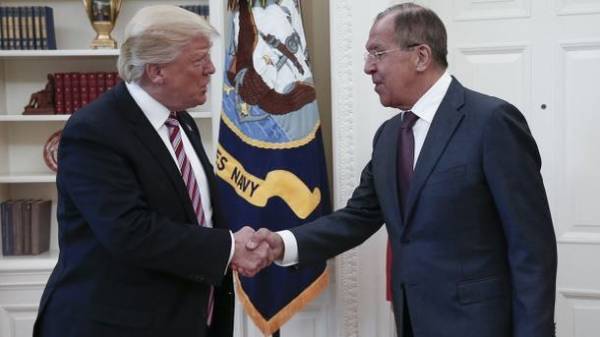 Photo: AFP
"While Lavrov at a press conference at the Russian Embassy in Washington playing the fool and happily talks about a new stage in relations with the United States, then trump makes a 180-degree turn and immediately after this (after the meeting with Lavrov. – Ed.) takes the White house Klimkin in company with Chaly (Ambassador of Ukraine to the United States. – Ed.). In diplomatic language this means the following: first, that the Ukrainian issue rises on the agenda trump; second, after several hours of rejoicing at the good Lavrov poured a bucket of cold water because he certainly was not aware that Klimkin will also take on the highest level," – wrote Berezovets.
He also said that now Kiev has a strong ally in the team's trump – Vice-President Mike Pence, who became the curator of the Ukrainian theme, taking over the reins from Joe Biden.
As reported yesterday, trump during the meeting with Lavrov said that Russia is responsible for the full implementation of the Minsk agreements. Also, the U.S. leader said that his administration is ready to continue to participate in the settlement of the conflict in the Donbas.
In turn, Klimkin and Chaly said after a meeting with trump that Washington intends to support Ukraine. Diplomats called the meeting with the American President as a positive signal for Ukraine.
Comments
comments