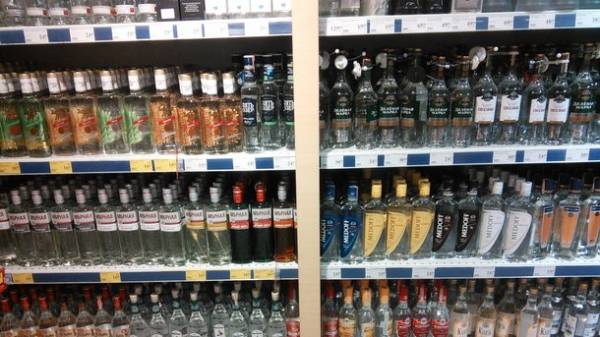 The price of alcohol should be commensurate with the incomes of Ukrainians, but the cheap alcohol should not be. This was stated by Director General of the Association "Ukrvodka" Vladimir ostapyuk, reports UNN.
"Accessibility – alcohol should not be available. The price of alcohol, of course, must be commensurate with the incomes of Ukrainians, but cheap and available alcohol should not be", – said ostapyuk.
According to him, the necessity of revising the minimum retail price for vodka drinks upwards today is economically justified.
"The minimum price (for beverage products. – Ed.) is adjusted to the level of the new excise tax, which increased in 2017 to 20%, and an increase in the cost of raw materials: alcohol (increased by 20%), glass (went up by 11%). If you a legitimate manufacturer, you will have to automatically increase prices. But if you are an illegal manufacturer, you do certainly not need. Therefore, in order to maintain a legitimate manufacturer, the government index of prices to the level of cost increases," – said the expert.
As reported, Ukraine is expected to increase the minimum retail price (MRTS) on alcohol in 11%. According to General Director of the company Eastern Beverage Trading Olga Ivushkina, increase MRTS on vodka products is a consequence of the tax burden.
Comments
comments