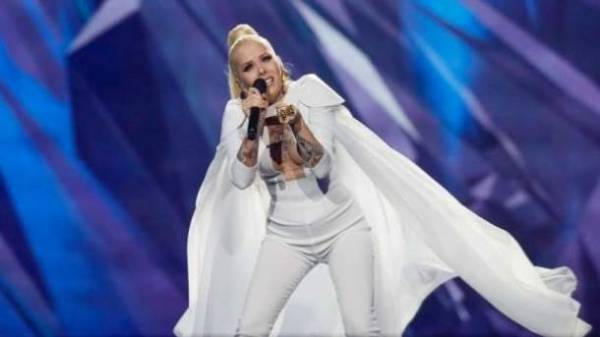 The participant of Eurovision from Iceland Svala Bjorgvinsdottir can be fined or receive a year in prison in his homeland for the actions with their national flag during the opening ceremony of the competition, reports the observer with reference to the newspaper Visir.
It is noted that the Stall during the opening ceremony of the competition in Kiev launched into the sky the flag of their country, are bound to the beads, as did other participants of the Eurovision song contest.
However, as the head of scouting in Iceland, which is considered the Keeper of the national flag in the country, the singer so broke a couple of rules regarding the treatment of national flag, for which there is a liability.
"First, it is impossible to add anything or edit the existing symbols (flag – ed.). Secondly, the flag of Iceland can only be raised on the flagpole, and not launched into the sky on balloons. Besides, if you keep in mind that balloons with flag sooner or later will fall, will be violated another provision of the law: the flag should not touch the ground. According to the rules, this flag should be immediately burned," – said the Keeper of the flag.
She noted that the data breach Icelandic law is punishable by a fine or a year in prison.
Comments
comments