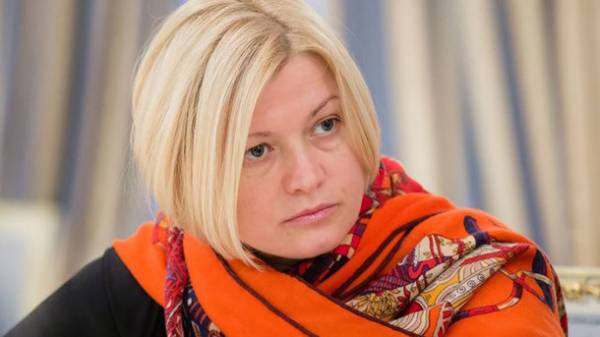 First Deputy Chairman of the Parliament Iryna Gerashchenko stressed the need to adopt the Labour code anti-discrimination rules. She stated on may 11 at the briefing.
Gerashchenko congratulated with the adoption by the EU Council decision, which finally approved the granting of the citizens of Ukraine visa-free regime with the countries-EU members.
The first Vice-speaker noted that there is still to go through the procedure of signing the decision in the European Parliament, which will be held on may 17.
"After that, exactly one month Ukrainians without visas to visit the EU", – she assured.
However, Gerashchenko recalled that, according to the Plan of liberalization of visa regime, Parliament must vote Labour code.
"Yet we have a debt is a new project of the Labour code. If someone is impatient something to avoid inclusion in the new draft Labour code changes relating to anti-discrimination rules it will be a very serious threat in the perception of the European Union", – said the first Vice-speaker.
Gerashchenko said that the Parliament after approval of all controversial issues should adopt the Labour code.
As reported, President of Ukraine Petro Poroshenko will not sign the new Labour code, if it will not contain anti-discrimination rules.
Recall, November 5, 2015 the Verkhovna Rada adopted the new draft Labour code of Ukraine. It should be noted that while the deputies did not support the amendment regarding the prohibition of discrimination in employment.
Note that this step was one of the key on the way to a visa-free regime with the EU.
March 15, 2017, the Committee on social policy, employment and pension provision had considered at its meeting on the draft Labour code and recommended its final adoption, although trade unions, employers and civil society activists object to certain provisions.
Comments
comments