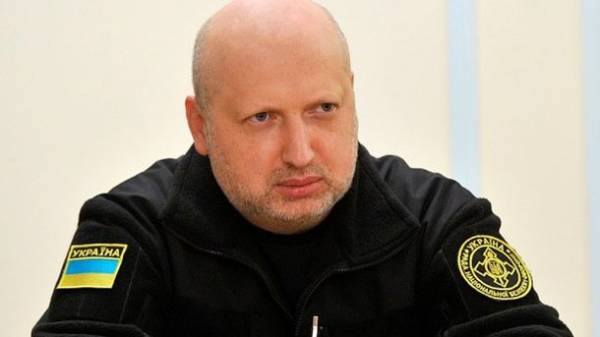 Russia will continue its aggressive policy against neighboring countries, primarily in Ukraine. This was stated by Secretary of national security Council and defense of Ukraine Oleksandr Turchynov, the press service of the Ministry.
Turchynov does not exclude that in the first place, the Kremlin will try to destabilize Kiev by the organization of demonstrative terrorist attacks and support for radical forces, and to use a separate Ukrainian media "to implement promotional schemes and the FSB-shnyh information stuffing".
He also reminded that Russia does not leave attempts to increase its influence in the Balkans. Its aggressive policy also manifests itself in the preparation of joint exercises of Russia and Belarus "West 2017", which will be practiced offensive operations.
According to Turchynov, the purpose of the exercise was to check the readiness of troops to conduct large-scale operations under rigid time constraints on their training. "During the exercise it is also envisaged to work out the creation of the Kaliningrad corridor, which in actual operation is impossible without aggression against Lithuania and Poland" – said Turchinov.
Earlier it was reported that intelligence services of Lithuania expect provocations during the Russian-Belarusian exercises "West 2017".
Comments
comments