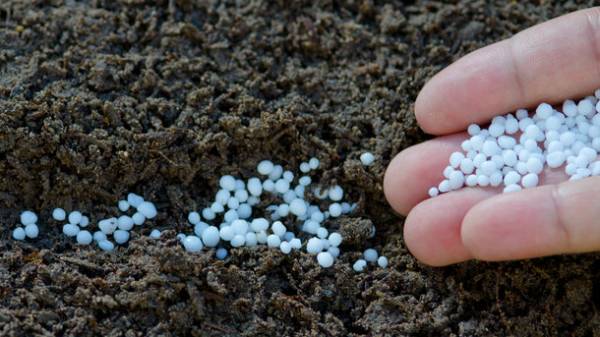 Interdepartmental Commission on international trade adopted a decision on renewal of anti-dumping duties on imports into Ukraine of certain nitrogen fertilizers of Russian origin. This was reported by the press service of the Ministry of economic development and trade (MEDT).
The Agency explained the decision, Ukrainian defense manufacturer, and to reduce the dependence of farmers on the supply of chemical products.
"The interdepartmental Commission on international trade (mkmt) has decided on the renewal of anti-dumping measures concerning import to Ukraine of some nitrogen fertilizers (urea and UAN) originating from the Russian Federation. From now on, duty at the rate of 31.84% will apply to all producers of urea and UAN originating from the Russian Federation", – noted in the Ministry.
The decision will enter into force on the day following publication in "Governmental courier".
As reported, during the years of conflict with Russia Ukraine has paid $ 550 million for Russian nitrogen fertilizers. In particular, in 2014, imported Russian mineral fertilizers on 160,301 million dollars, in 2015 – at 169,997 million dollars, in 2016 – 166,730 million dollars.
Comments
comments