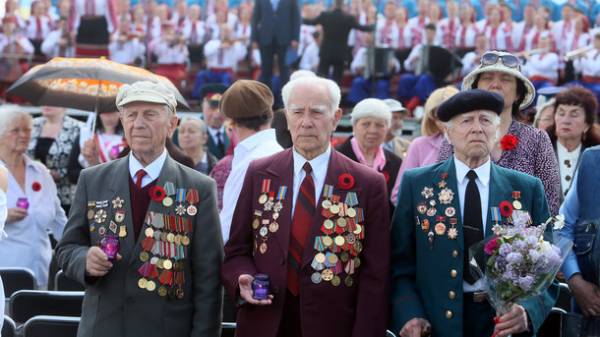 In mass events held in Ukraine on 8 and 9 may, was attended by about 700 thousand citizens for various offenses to the police was taken 89 people, eight open criminal proceedings. This was reported the Deputy head of the national police Alexander Fatsevich, the press service of the Ministry.
According to him, the measures 8 and 9 of may in Ukraine was calm and not as active as in previous years. It was also a smaller number of detainees for violations and traumatized by the incident.
"For various offenses in the police Department was invited 89 people. In addition, the police in five regions of the state opened 8 criminal proceedings", – stated in the message of the law enforcement Agency.
According to the Department of communications, only on the territory of Ukraine on 8 and 9 may at the initiative of state authorities and local self-government held more than 2 thousand events, which were attended by about 700 thousand people.
Public safety at these events provided more than 30 thousand police officers and 3.5 thousand soldiers of the National guard.
The national police say that a significant role in the management of forces and means at the deteriorating situation and commit offences had the use of the latest equipment, in particular, law enforcement officers used three special car visual observation of the Situational center of national police and the National guard and police helicopter.
Comments
comments