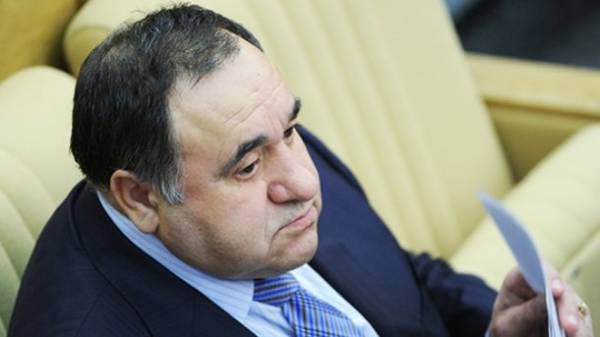 At one of the resorts of Israel killed a Russian state Duma Deputy from LDPR Vasily Tarasyuk. This information site Znak.com confirmed by his colleagues in the faction.
It is reported that this occurred on Saturday, may 6, however, the cause of death is not yet known.
Note, as reported in the weekend edition of "RIA Novosti" at the Russian Embassy in Israel, at a resort near the Dead sea killed 67-year-old Russian.
"We confirm the death of a Russian citizen. Our staff undertake all necessary measures in this regard", – said at the Embassy.
As reported, the President of the Palestinian national administration Mahmud Abbas has declared that is ready to meet with the Prime Minister of Israel Benjamin Netanyahu "under the protection" of U.S. President Donald trump.
Comments
comments