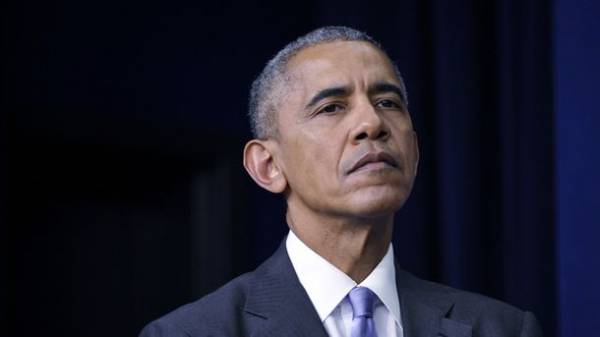 The prosecution of Donald trump in the address by ex-US President Barack Obama that he allegedly ordered the wiretapping in the Trump Tower during elections is wrong, because such actions go beyond the powers of the President. This was stated on Saturday in an official statement, the press Secretary of Barack Obama, Kevin Lewis, reports UKRINFORM.
"The cardinal rule of the Obama administration was the fact that no official White house never interfered with any investigation under the supervision of the Ministry of justice. As part of the practice, neither President Obama nor any White house official, never gave orders to conduct surveillance of any citizen of the United States. Other claims are simply false", – quotes the official representative of the Obama The Washington Post.
A similar opinion was expressed Saturday on Twitter is also Deputy national security Advisor to Obama, Ben Rhodes. "No President can order wiretaps. These restrictions were introduced to protect citizens from people like you" – appealed Rhodes post of the present head of the White house.
Meanwhile, the Central, CNN leads the rating of a senior official of the Ministry of justice under the Obama administration, which had direct relevance to the investigation. He also denied conducting any investigation of trump and listening to his phone.
"It was not. It's a lie, a lie",- said the representative of the previous administration.
He clearly said that Obama could not order such actions. The official noted that for carrying out such actions, investigators must obtain permission of the court, but it was not.
As reported, Donald trump has accused Barack Obama of tapping phones in his campaign office in Trump Tower.
At the same time, trump has not provided any evidence of his accusations. The latest tweets trump were attacks on ex-President Obama in recent days amid mounting scandal relatively unknown contacts close associates trump with representatives of the Russian government. During an interview with "Fox & Friends" on Tuesday, trump also accused Obama and his supporters in the organization of the demonstrations that sprang up throughout the country after the elections, and also in leaks in the media.
We will remind that on 8 November 2016 presidential elections were held in USA, the results of which Donald trump has replaced on a post of the American leader Barack Obama.
Comments
comments