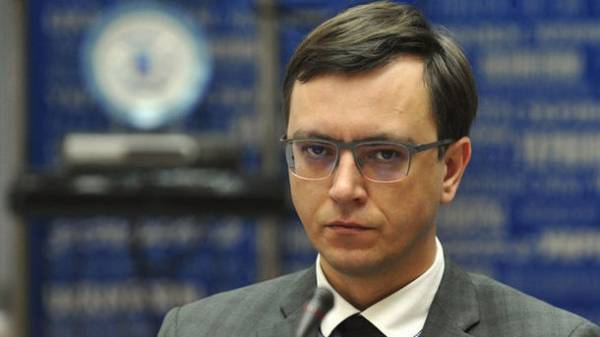 Ryanair began work in Ukraine and low rates of airport services for the airline at the airport "Borispol" will positively affect the market of air transportation in the country. This was stated by the Minister of infrastructure Vladimir Omelian in an interview to "RBC-Ukraine".
"For the market and present it carriers it will only be a win – will increase competition, increase the number of shipments, more people will fly. Of course, this caused concern to some of the classic airlines. And it's not just MAU, it and Lufthansa. She is also concerned about the entry of Ryanair on the Ukrainian market. In addition, concerned about the airline Wizz Air. It and other companies who work here and fly. They understand that they will now have to realign their strategy, because Ryanair really works in the low price segment with very harsh conditions of work with airports and with passengers. With them to compete difficult," said Omeljan.
According to him, if now Ryanair carries a year in 130 million passengers, in their plans in the coming years to reach 200 million passengers.
"My vision and plans and strategy of the Ministry of infrastructure are that the Ukrainians are flying more often. If flies 4 to 5% of the population, as it is now, in fact, it is negligible," notes Omeljan.
The Minister is confident that the emergence of low-cost carrier will help to make aviation affordable means of transport.
"Use of the aircraft must become as familiar to citizens as the use of minibuses or taxi. Taxi is a high class, but still a taxi. Today to fly the aircraft for mad money, Ukrainians should save six months. This should not be", – believes Omeljan.
In addition, the Minister confirmed that one of the direct competitors of Ryanair – easyJet – is considering launching flights to Ukraine.
Comments
comments