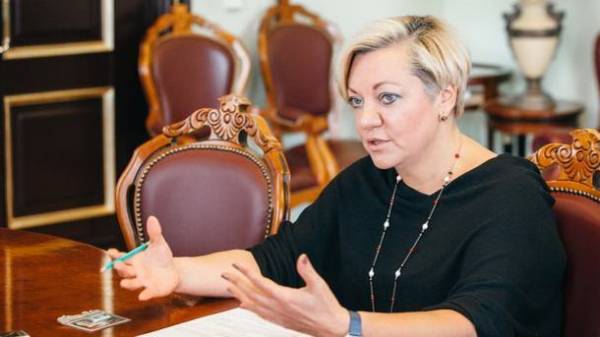 The head of the National Bank of Ukraine (NBU) Valeriya Gontareva announced the termination of work at the position, despite Nezavisimaya discharge procedure. About this same time, she wrote in a column for the "New time".
"Today is my last day of work in the National Bank, so I want to say goodbye and thank everyone who supported this hard way of reforming the financial and banking system of our country", – said Gontareva.
Gontareva said that her mission as the head of the NBU has been completed.
"All the tasks I set myself, made. The country moved to a flexible exchange rate and the beginning of the new monetary policy of inflation targeting. We cleared the banking system from insolvent banks and strengthened its sustainability. Moreover, a full conversion of national Bank into a powerful modern Institute, rebuilding all internal processes," – said Gontareva.
"However, if my successor thinks that now he will have nothing to do, let's not upset because of the tasks for the new head is more than enough," – said Gontareva.
Recall that today, may 10, Gontareva was appointed on may 11, acting head of the NBU of his first Deputy, Yakov Smoliy.
In early April, the NBU announced its intention to withdraw and asked the President of Ukraine Petro Poroshenko, which takes the decision to fire her until may 10. However, to date, information on the existence of the presidential submission of the resignation of Gontareva no, and the head of the NBU after the may holidays goes a long vacation.
Comments
comments