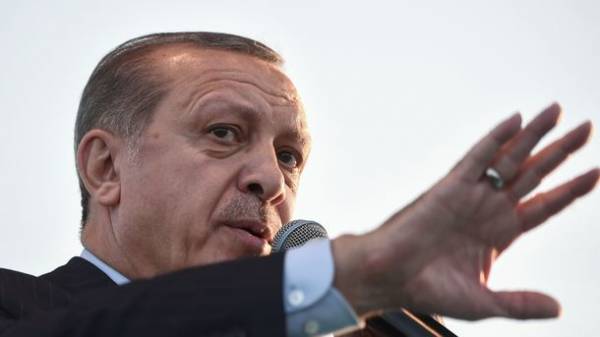 Turkish President Recep Tayyip Erdogan criticized the European Union for acts of "discrimination, racism, xenophobia and Islamophobia" in his message on the occasion of Europe Day, which is celebrated in the EU on 9 may. It is reported by Anadolu.
The message notes that the increasingly popular far-right party, increasing its influence in European society, have a detrimental effect on social and political life of Europe.
"Radical movements threatening the fundamental values of the EU and future of Europe. However, many European politicians are guided by personal interests, is actually silent on the background of the right forces", – said the President of Turkey.
However, he noted that Turkey was and remains part of the historical and cultural community of Europe.
As reported, Erdogan said that the European Union should open a new Chapter of a question concerning the accession process of Turkey, otherwise Ankara will be nothing to discuss with the unit and say "goodbye".
Comments
comments