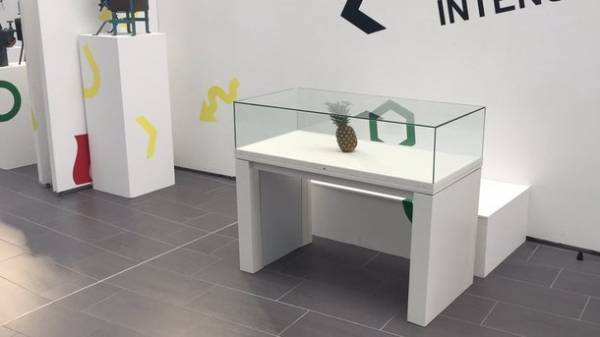 The organizers of the exhibition of contemporary art in the Scottish city of Aberdeen has adopted an abandoned pineapple visitors for the exhibit and glazed it. Reported by the Daily Mail.
According to the newspaper, 22-year-old student at the Robert Gordon University Ruari gray, along with his friends decided to make fun of other people in the gallery and put the fruit on the middle of the empty table. A few days later he came again and found that pineapple is glazed. "I decided to see how long it will stay on that table and will people actually believe that this is art," said Prancer.
One of the friends gray, Lloyd Jack, posted a photo of pineapple in his Twitter account.
"So, last week we put a pineapple next to the display, and saw today that he was placed behind a glass showcase. It's amazing," — he signed the picture.
In may last year it was reported that two American media left on the exhibition of contemporary art on the floor of the Museum, points that the visitors took over the work of modern art.
Comments
comments