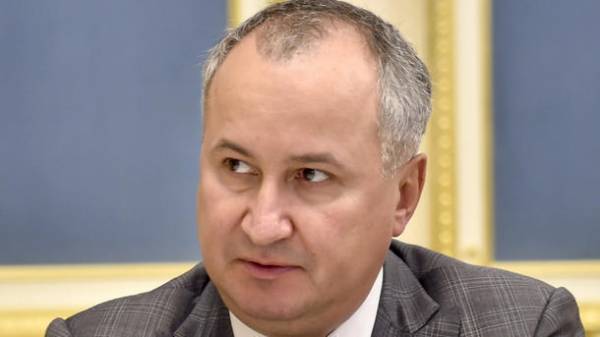 The head of the SBU Basil Gritsak addressed to the head of the FSB Alexander Bortnikov to cease activities that could destabilize the situation in Russia and give the Russian military to wage a full campaign against Ukraine, transfers "Ukrainian truth".
"I appeal to you as an officer to the officer … Even in war there are rules that can not violate the secret service personnel. You crossed the line you go. You and I know that the organization of terrorist acts on the territory of Ukraine – in Odessa, in Kharkov and Kherson and other cities involved in the security services of the Russian Federation", – said Hrytsak the channel "Direct".
SEE ALSO
In the SBU told how Russia is trying to destabilize Ukraine
He added that in terrorist attacks "dozens of people were killed, many were injured".
"You crossed the border you were willing to blow up its citizens of the Russian Federation to destabilize the situation in Russia and to give reasons for the invasion of Ukraine, to start full-blown campaigns … do you realize what kind of geopolitical consequences might result in these actions for which you will have to answer that the current government, including Putin (Russian President Vladimir Putin) is not eternal?", – said the head of the SBU.
"It is in your power to stop it. Stop" – called Hrytsak.
Earlier in the SBU said that Russian security services are trying to commit terrorist acts on the territory of Russia, to blame the Ukrainian authorities.
Comments
comments