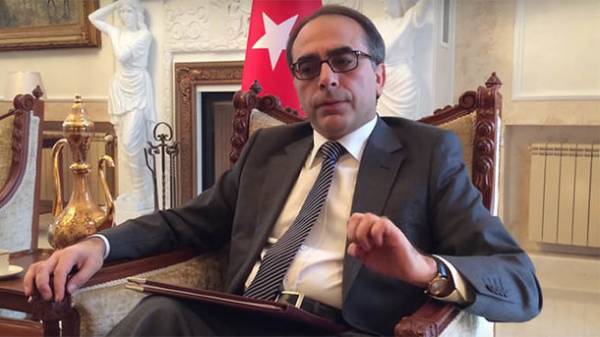 The Ambassador of the Turkish Republic Yonet Jan Tezel said that Turkey maintains an open door policy regarding Ukraine joining the North Atlantic Treaty Organization (NATO). He declared it during communication with Ukrainian students and youth.
According to Tesla, he watched the events that were associated with the visit of the NATO Secretary General Jens Stoltenberg and members of the North Atlantic Council to Ukraine on July 11, and heard the statements of President Petro Poroshenko and NATO Secretary General.
"Ukraine is trying to harmonize the country to improve its capacity to meet the standards of NATO, we support. Turkey maintains an open-door policy for Ukraine", – said the Ambassador.
As noted Tezel, Ukraine should strive to join NATO, when it will be ready for it. "And when there will be full consensus. But, in principle, possible. That's what yesterday said that," the Ambassador said.
See also: the foreign Ministry clarified the meaning of the words Poroshenko about the membership action plan in NATO for Ukraine
In addition, he drew attention to the fact that the Alliance is perceived in Ukraine "in a way that does not deserve to be thought so". Tezel explained that we are talking about the Russian perception of NATO.
Earlier, NATO Secretary General Jens Stoltenberg said that Ukraine should go to NATO with "substantive (independent) partnership".
Comments
comments