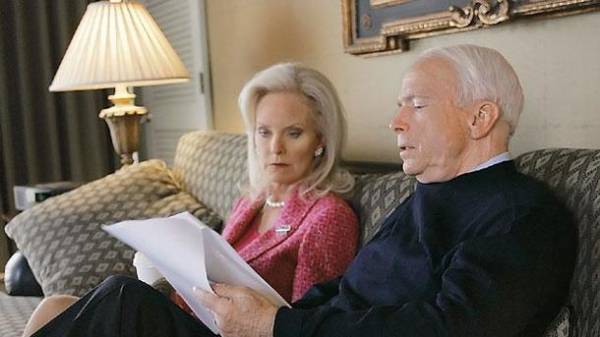 The administration of U.S. President Donald trump will soon offer Cindy McCain, wife of Senator-Republican John McCain, one of the key positions in the U.S. Department of state. Reported by the Associated Press.
What kind of post will get McCain currently unknown. It is assumed that she may be offered a job as Ambassador for special assignments, this position, she will be able to focus on any particular issue.
Couple McCain discussed the possible appointment with the trump during the dinner at the White house in April.
Earlier, McCain said on the partial fault of the trump himatake in Syria.
Comments
comments