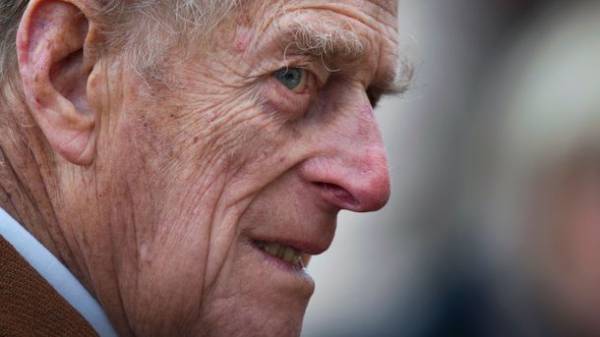 The husband of the British Queen Elizabeth II – Prince Philip – from the fall to cease to perform official duties, announced Buckingham Palace.
"His Royal Highness the Duke of Edinburgh decided that since the autumn of this year he will not be engaged in public Affairs. In making that decision, Duke has the full support of the Queen" – The Guardian quoted the statement of Prince Philip, citing Buckingham Palace.
"Prince Philip will attend previously scheduled meetings in the period up to August, both alone and accompanied by the Queen. After that, the Duke will not accept new invitations for visits and meetings, although he may still from time to time to take part in some public activities," – said in the message.
VIDEO: IN honor of Elizabeth II on the Thames floated the bell tower, and the mayor of London rode on the barge, which was carrying the coffin of Churchill
"The Duke of Edinburgh is patron, President or member of more than 780 organizations with which it will continue to be associated, but he will no longer play an active role through participation in the projects," concluded Buckingham Palace.
Previously private Secretary to Elizabeth II by Christopher Geidt convened an emergency meeting in the Palace of the Queen.
At the same time, according to a source at Buckingham Palace, no reason to worry about the health of Queen Elizabeth II and her husband Prince Philip no.
PHOTO: the British vigorously celebrate the diamond jubilee of the reign of Queen
Media speculated that the Royal couple health problems.
Queen Elizabeth II a month ago, said 91 birthday, her husband Prince Philip in next month marks 96 years.
Comments
comments