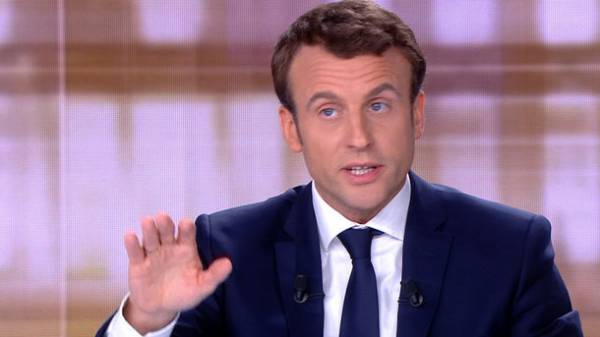 In case of a victory on elections of the President of France Emmanuel macron said he intends to discuss with Russia the issues of the conflict in the East of Ukraine and war in Syria. He said this during the debate with marine Le Pen in the second round of presidential elections in France, the TV channel "112 Ukraine" with reference to the RFI.
"I'm not going to obey the dictates of Putin, and this is my difference from MS Le Pen," said he.
According to him, it is necessary to achieve a de-escalation in the Donbas, and Russia should abide by its obligations.
Le Pen in turn, said that "it is not necessary to conduct a cold war with Russia. It's a big country. Russia did not show hostility towards France."
"France will respect if she stays with France," she said.
Macron accused her that she does not answer the question about how it will build relations with the presidents of Russia and the United States.
Public opinion polls show that the macron in the second round win over Le Pen with a score of 60% of the vote against 40%.
Recall that the macron has become the leader in the vote in the first round of presidential elections in France. In the second round out centrist Emmanuel macron, with the result 24,01% of the votes and marine Le Pen – 21,30% of the vote.
Comments
comments