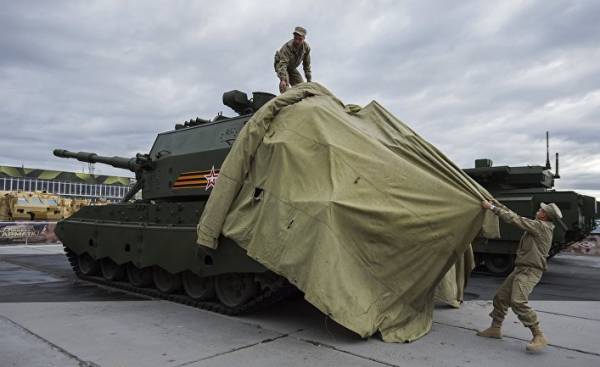 The network has made fun of rusty latest Russian tank "Armata", which showed Deputy Prime Minister Dmitry Rogozin at Uralvagonzavod in Nizhny Tagil. The corresponding photo published in his blog zloy-odessit.
He noticed that in the photo the brand new "Armata" covered with dust, her dirty rollers, exhaust soot, but the main thing is rust, which climbs from all cracks. "And, in some places the cracks were evident like the tank that it did not doverili, negotiale. Why the poor fellow so violently rust? He's new, even the conveyor has not left?" the blogger writes.
He also suggested that ultra-modern Russian tank made from bad materials. "Yes, it would be better really made of cardboard pasted. In General, questions, questions, questions… questions that don't explicitly benefit is not having analogues in the world tank," concluded the blogger.
Comments
comments