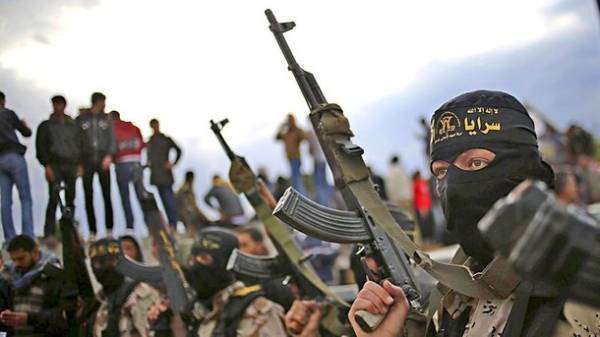 Nearly four dozen people were killed in an attack by militants of the terrorist group ISIS at a checkpoint on the Iraqi-Syrian border. This is reported by Iraqi media.
It is reported that in the time of the attack at the checkpoint were Iraqi refugees and Syrian internally displaced persons, who were sent to a refugee camp near the city of El-Hasaka in northeast Syria.
Transmission is controlled by the Syrian democratic forces (SDS) – Union of the opposition, consisting mainly of the Kurdish people's protection Units.
According to the defence units Rozhava – Syrian Kurdistan, – the RAID of the terrorists at least 37 people were killed and over 30 injured. Most of those killed and injured are refugees and displaced persons.
According to reports, the attack was repulsed by the forces of SDS.
Kurdish satellite channel", Rudaw" said that terrorists attacked a checkpoint in a time when SDS was released from the militants about 80% of the Syrian town of Tabqa, which is on the way to raqqa – the main stronghold of ISIS in Syria.
Recall that the United States aims to release areas of Afghanistan from the militants of the terrorist group "Islamic state" in the current year.
Comments
comments