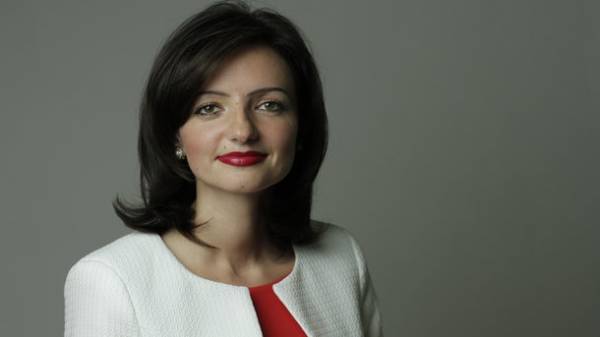 The Ministry of foreign Affairs of Ukraine will raise the issue of the prosecution of Italian MEP Eleonora Forenza for participating in may day events in the occupied part of Luhansk region. This was reported by press Secretary of the foreign Ministry Marian Betz.
"In connection with information about the visit of the MEP, representative of the marginal Italian "Party of Communist revival" Eleanor Forenza, the Ukrainian foreign Ministry has been checked and confirmed Forenza visit to the occupied territory of Donbass in composition of the group of representatives of the Italian radical leftist groups," said Betz.
The speaker noted that the Ukrainian Embassy in Italy on 28 April sent a note to the Italian foreign Ministry on the inadmissibility of violation of the Ukrainian legislation and the requirement to take measures to prevent this visit.
At the same time, as noted by Betz, the Ukrainian foreign Ministry often sends notes of such detention because, in her words, "very, cases of such unauthorized visits."
"Also, the Italian foreign Ministry, for its part, the results of our contacts and our talks, appealed to all the Italian competent authorities, including the organizer of this provocation, criminal liability for violation of Ukrainian legislation. That is, once again reminded, because repeatedly all States sent notes, sent letters to its competent authorities that it is a violation of the legislation of Ukraine, if the trip is made without the consent of the Ukrainian side", – said the press Secretary of the foreign Ministry.
"The Italian side also stressed that such a visit does not correspond to the official position of her government regarding support for the territorial integrity and sovereignty of Ukraine. And thus, according to the representative of the Ministry of foreign Affairs of Italy, state authorities actually do not have the authority to restrict the free movement of individuals," said Betz.
She added that the Ukrainian Embassy has issued a press release condemning the mentioned provocations.
"Of course, we will raise the question of the application of liability to a specified person or group of persons… in connection with a violation of the law of Ukraine", – said the representative of the MFA of Ukraine.
Comments
comments