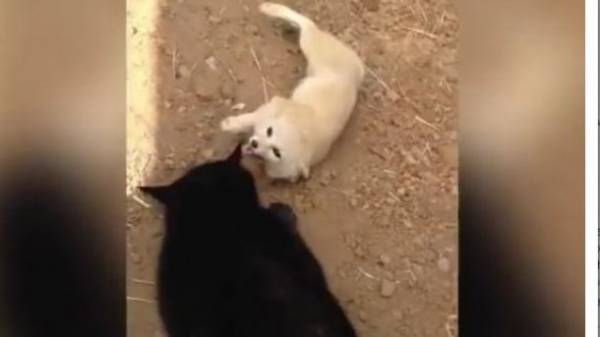 Friendship is an important Union in the lives of people and animal life. Searching for a good and loyal friend can be a difficult task, but it is important to make the first move.
Did little Fox is the main character of the video on Facebook.
Cute animal so happy the big black cat that just fell near him on the ground and began very quickly to touch paws while wagging its tail.
The cat in turn very cautious attitude to the ladder, but at the end of the video is still caught up in the moment and also fell to the ground and began to swing near the Fox.
Meanwhile, this lovely picture was seen by over 2.5 million people.
Previously the cunning cat pretended to be dead not to go for a walk.
Comments
comments