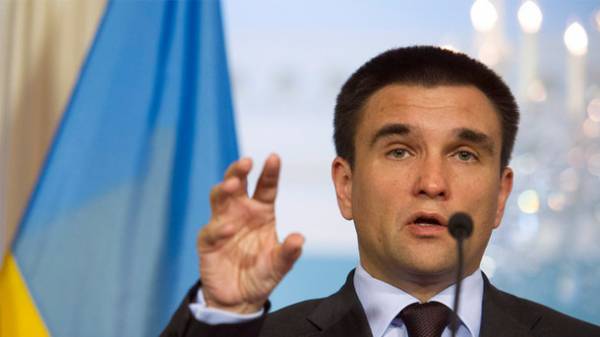 The United States and Russia are unlikely to agree on a "Grand bargain" that will encompass all relevant issues. In an interview with ZN.ua said the Minister of foreign Affairs Pavlo Klimkin.
According to him, between the two countries is likely to be a situational cooperation.
"I don't believe in the possibility of a transaction covering all. Since Russia no one believes. I do not exclude the possibility of elements of cooperation between the two countries in the fight against Islamic radicalism on other issues, but clearly this also will not work, because to fight Islamic radicalism only through military means, must be agreed by all key players in the strategy to which all must adhere", – said Klimkin.
"The capabilities of several deals covering certain issues, I do not exclude. Whether these local deals medium or situational? Perhaps then, and then. Due to various reasons I am inclined to the latter. Most importantly, these deals were not at the expense of others", he said.
The Minister stressed that he considers that the "big deal" contradicts the entire logic of American interests.
As reported, the President of the United States Donald trump in an interview with British newspaper the Times said that Putin is ready to offer sanctions relief in exchange for reductions in nuclear arsenals.
In turn , the Kremlin said that negotiations on nuclear arms reductions with the USA is not underway, and Russia has no plans to discuss the lifting of sanctions. According to the press Secretary of Russian President Dmitry Peskov, the Russian state sanctions relief is not the main purpose.
Comments
comments