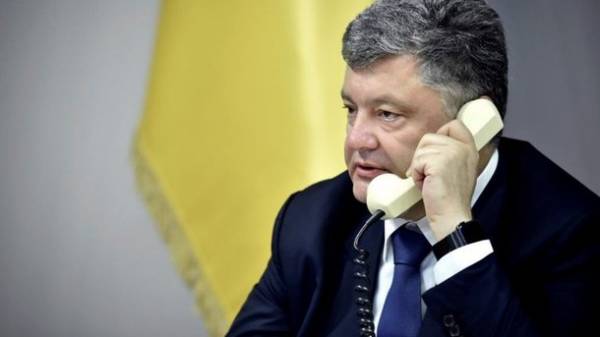 The President of Ukraine Petro Poroshenko held a telephone conversation with President of Poland Andrzej Duda, in which the parties, in particular, discussed the situation with the dismantling of the monument to soldiers of the Ukrainian insurgent army (UPA) near Przemysl (Poland). About it reports a press-service of the President of Ukraine.
"The President condemned the incident with the dismantling of the Ukrainian monument in the village Krusovice near Przemysl on 26 April this year. He stressed the unacceptability of abuse of state symbols of Ukraine and noted that this would require the reaction of the Polish leadership. In response Andrzej Duda promised to personally examine the case and give it a proper evaluation to prevent similar occurrences in the future", – stated in the message.
In the context of the commemoration of the 70th anniversary of operation "Visla" Poroshenko expressed the hope that the position of the Polish leadership about a strong condemnation of this crime of the Communist regime, in which 140 thousand Ukrainians were forcibly evicted from their homes.
Also during a telephone conversation Poroshenko congratulated him with the 226th anniversary of the Constitution of the Commonwealth, which is celebrated on 3 may.
The sides positively assessed the results of the meeting of the Advisory Committee of the presidents of Ukraine and Republic of Poland, which took place on 11 April 2017 in Kiev.
Was also agreed to coordinate the steps for the legalization of all burial sites on the territory of Poland and Polish in Ukraine with the goal of providing them proper care at the state level in accordance with the bilateral agreement on the conservation of places of memory.
Poroshenko has also invited the head of the Polish state to visit Ukraine in the current year.
Recall, today Poroshenko and Prime Minister Benjamin Netanyahu agreed to complete before the end of the year negotiations on free trade zone between the countries.
Comments
comments