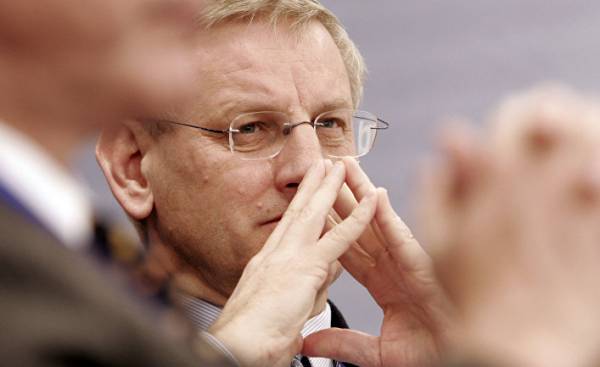 Russian President Vladimir Putin will try to benefit from lack of the President trump "fundamental beliefs," said the former Minister of foreign Affairs of Sweden Carl Bildt in interview to the American Politico.
In an interview with us news site Politico, former Minister of foreign Affairs of Sweden Carl Bildt sends the address of the President of the United States Donald trump a few poisoned arrows.
"It is much better than the European leaders versed in real estate in new York and Golf courses in Dubai. But it's pretty clear that his understanding of the global and the European situation is clearly limited," said Bildt.
According to him, trump is one of the least popular presidents of the United States among the Europeans for a long time, he had even fewer supporters than George Bush Jr., who brought a lot of criticism in connection with the American invasion of Iraq and Afghanistan.
"He took a hard and dirty campaign. We Europeans don't like it. We want to see at least a grain of civility in political discourse".
Carl Bildt has repeatedly come to the attention of the media in connection with the criticism of Donald trump, for example, when trump in February vague spoke about the fact that Sweden has shaken a terrorist attack or other event. These words caused surprise throughout the world.
"What's he Smoking?" asked Bildt in his Twitter.
In an interview with Politico, he returned to this theme.
"This is mildly worrisome: Wake up in the morning and hear the news that he used something he saw on Fox News to publicly humiliate the whole country".
Bildt also recalls meeting Donald trump and Chinese leader XI Jinping in April. According to the former Swedish Minister, he is concerned about how world leaders are lack trump's "fundamental beliefs."
"It was obvious that si took ten minutes to read to Trump a lecture on Korean and Chinese history, in which trump has discovered an amazing revelation — says Bildt. And Putin will definitely do the same in an attempt to influence someone that does not have too many fundamental beliefs. I can only imagine what it may lead".
Comments
comments