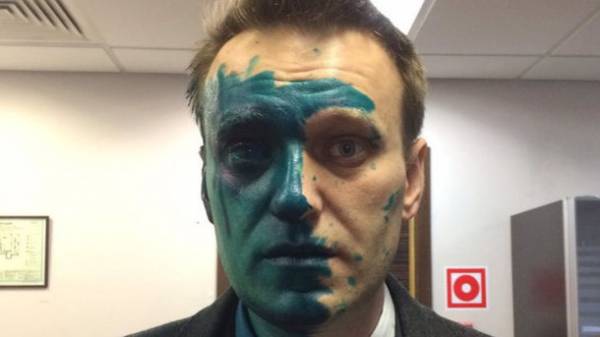 Russian opposition leader Alexei Navalny said that the attack on him with pouring green paint in Moscow is the administration of the President of Russia. About this he wrote on his website.
According to him, Russian special services provide so-called "activists Putin" information about his whereabouts.
"Not for a moment doubt and my confidence is based on facts that the attack was organized by the presidential administration. Yes, directly from cups of green fodder running all sorts of Nadawcy, but they always have accurate information about my travels, hotels, tickets, departures/arrivals. Where will go where will. It is clear that data from databases and data surveillance provide their special services. It also ensures integrity, "broken camera" and the reluctance of the police to conduct the investigation," Navalny wrote.
He also added that no investigation on this incident will be.
We will remind, on April 27 Alexei Navalny in Central Moscow poured green paint. In the attack, the opposition received a chemical burn of the eye.
So, the day before, April 26, at the hands of unknown injured Russian journalist Ilya Varlamov at the exit of the airport. Unknown attacked him and poured green paint, and inflicted several blows.
Comments
comments