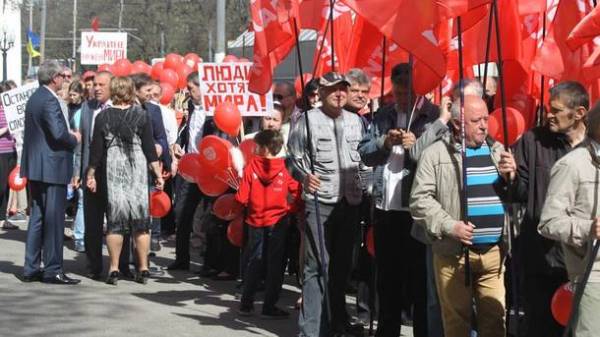 In the river there was a skirmish between the demonstrations that was organized on may 1, the socialist party and independent trade unions, reports UKRINFORM.
When the demonstration of the trade unions stopped in the square near the city Council to listen to a speech by one of the organizers, she overtook the convoy with flags of the socialists.
Union protesters tried to hand the socialists cards, but men of athletic appearance and denied doing it. The fracas began, which quickly separated by police.
Earlier it was reported that may day rallies were held in Donetsk, Vinnytsa, where there were no incidents.
But in Nikolaev banned today and tomorrow mass action.
Comments
comments