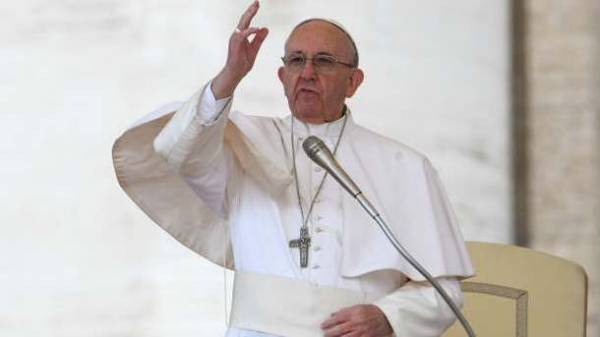 Pope Francis believes that the conflict between the US and North Korea need mediators, so that between the two countries broke out nuclear war that will destroy most of the people on Earth, according to Interfax-Ukraine.
According to him, he is willing to host US President Donald trump and discuss the North Korean crisis.
It is known that trump will arrive in Italy for summit "the big seven" which will be held 26-27 may in Sicily.
He also said that to solve the North Korean issue, we need a third country as an intermediary.
"There are so many focal points, there are intermediaries who offer themselves – such as, for example, Norway. She is always ready to help. This is only one, but a lot of them. But the path is the path of negotiation, diplomatic solutions," said Francis.
He believes that in the event of a nuclear war between the US and the KND will die a huge number of people.
"We're talking about the future of humanity. Today a large-scale war will destroy – I would not say half of humanity – but the majority of mankind and the culture, everything. That would be terrible. I don't think humanity will be able to withstand it," – concluded the Pontiff.
As recently stated by Donald trump, a possible serious conflict with North Korea over its nuclear programs, but he prefers a diplomatic solution to the situation. He had also earlier said that China can solve the problem of North Korea, if it wants to.
In turn, the DPRK authorities stated that will never stop its nuclear testing, the while will continue, they claim, "acts of aggression" of the United States.
Comments
comments