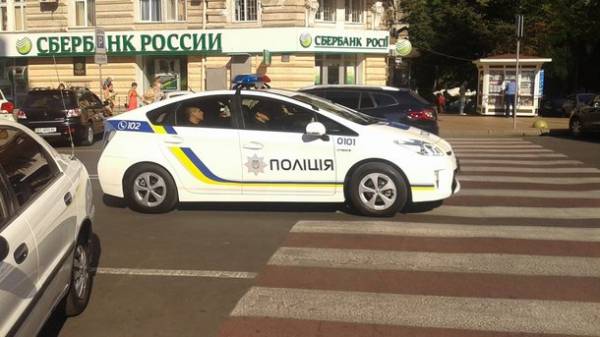 Command Military-naval forces of Armed forces of Ukraine calls upon the authorities and citizens not to succumb to provocations in connection with the anniversary of the tragedy in Odessa on may 2.
"The command of the Navy APU draw citizens' attention to the fact that in case of any attempts of provocations, inappropriate actions by destructive elements with respect to military installations or military personnel, officers of garrisons, military units and rescue services, patrol orders and will take appropriate countermeasures, provided for by normative legal acts of Ukraine, including, if necessary, with the use of weapons", – reads the statement of the command of the Navy, promulgated in Facebook.
Earlier, the interior Ministry announced that all entrances to the Odessa establish additional police posts and increased control over the transport, which will enter the city.
In addition, to protect law and order in the city will be more than two thousand police officers and national guardsmen, including officers of the special forces.
We will remind, on may 2, 2014 in Odessa the riots 48 people died and over 200 were injured. Most of the victims died in the House of trade unions. The investigation revealed that the riots in Odessa were organized and deliberately planned.
In fact the events of the various law enforcement agencies of Ukraine started about a dozen of criminal proceedings concerning different facts. In particular, the Main Department of MIA of Ukraine in Odessa region began a series of proceedings on the facts of injury and deaths of people in places clashes between Pro-Russian and Pro-Ukrainian activists. Later these industries are engaged in the Main investigation Department of MIA of Ukraine in Odessa region. Some of these cases have already been submitted to the court. The most resonant of them – the events in the Greek area, where the first clashes occurred between Pro-Russian and Pro-Ukrainian activists. The defendants in this case are more than 20 people, including two citizens of Russia. All members of the so-called antimaydana.
In addition, the Prosecutor's office of Odessa region and Prosecutor General's office of Ukraine investigate activities of officials of GU Ministry of internal Affairs of Ukraine in Odessa region and the state gschs Ukraine in Odessa region during the events of may 2.
It is also known that pre-trial investigation in at least one criminal proceedings on the events of may 2, the lead management of the security Service of Ukraine in Odessa region.
Comments
comments