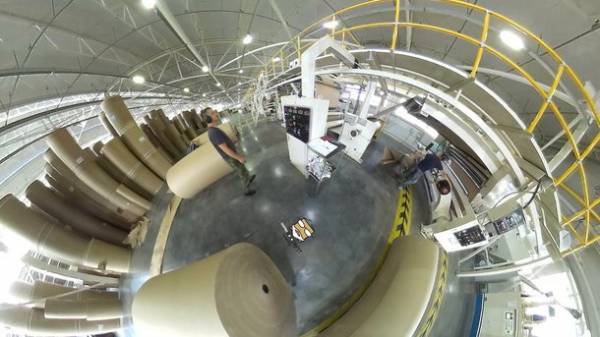 "Today" continues a series of publications on employment opportunities of Ukrainians in Poland.
Our interviewee, born in Ternopil ' Michael Olifrienko work in Poland in the truest sense of the word helps to feed the family, which in the conditions of economic crisis, just lost livelihoods.
Why did you decide to go abroad?
Life is made. I have a small child, wife not working. Needs to feed his family.
Where, and how long have you been working in Poland?
I have already gained some experience abroad. The first time I worked for 1.5 months at the factory. Longer not want. The work was too hard physically, although himself a weakling not believe. And yet, very cold in the shop, I'm constantly freezing. So I worked the stipulated time and returned home.
Second time got a job at the cardboard factory has already through the Agency. Here already worked for six months. While in Ukraine, he studied at the welder and a plumber, but in Poland worked at various factory machines. To a cardboard factory was working on different hardware. Although there is not an easy job, but for me personally, better than at the factory. However, I am well aware that an easy job simply does not exist. Now I'm in Ukraine, with the family, but is determined to return to the same place – with the employer has been agreed. By the way the poles are workers from Ukraine normal. If only his business had done well.
Can announce their earnings?
Around 2000 PLN (470 euros) net per month I just went. Although month on month, of course, is not necessary. The enterprise of the people worked in three shifts starting from 6.00. On the night shift are paid more.
A large part of earnings sent to the family. So that my wife could buy the wood, and everything you need for the baby. That kept (about 300 PLN) was all I needed. The products are cheap, too much is not spent, because my main task was to ensure the welfare of loved ones.
Was a nice bonus twice a year, given vitamins, a kilo of sugar, a package of tea bags.
What was your path to employment abroad?
The first time was through a friend. He set me up with a mediator who is acceptable to me for the amount helped to find work. The second time everything was absolutely different. Sister advised to go to an employment Agency. I carefully designed and applied. The Agency, for its part, has done everything it promised. Any money for mediation, they do not take. I only pay for travel and visa fees, work visa in Poland free. After the end of the contract, returned to Ukraine. However, going through the same Agency, in may be issued for the same work. My heads came back, already waiting.
The language you study in Poland already?
The school taught English and Russian. And Polish language is taught already there, at work. Anything heavy in it. As I went, step by step along the way and mastered. You can say that life itself taught.
What were your living conditions?
Housing the workers, in comparison with Ukraine, just super. The employer lodged me have twin brothers, one of whom was involved in the breeding of chickens, and the other had a sort of hotel for people like me who came for the season to work. In the house of pan 10 rooms, lived for 5 people. In each room – shower, toilet, and kitchen aneks, as the poles called a mini-kitchen. Sometimes the house work, sometimes you need to get, it depends.
Learn more about job openings in Poland:
by phone: +38 (067) 373-28-77, +38 (032) 261-66-70
on the website: https://www.ottoworkforce.com.ua
in SOC.networks: https://www.facebook.com/OTTOUkraina/?fref=ts
Comments
comments