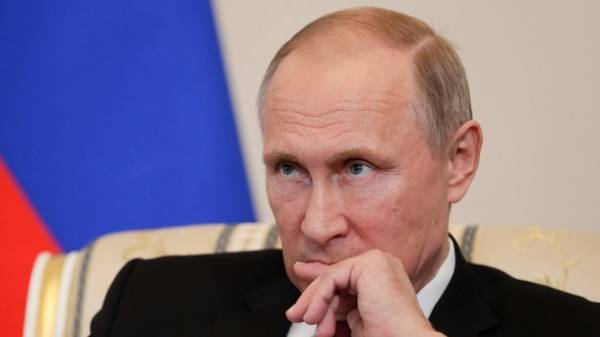 The militants of the terrorist organization "Islamic state" plan to destabilize the situation in the countries of Central Asia and the Russian Federation. The President of Russia Vladimir Putin said at a summit of the Shanghai cooperation organization (SCO) in Astana, Russian media, reports "RBC-Ukraine".
"According to reports, ISIL is preparing new plans for the destabilization of Central Asia and the southern regions of Russia", – Putin said.
According to the President of Russia, because of the threat from terrorists, the countries-SCO members should strengthen cooperation.
Putin also said that the terrorists conduct their activities with the "Afghan land".
Earlier, Republican Senator John McCain said that Russian President Vladimir Putin gives a major threat to world security than terrorist organization "Islamic state".
"I think that ISIS can do terrible things. But the Russians tried to destroy the basis of democracy, in particular, to change the outcome of the American elections. I haven't seen any evidence that they succeeded, but they tried and still trying to influence the election," said McCain.
So, according to McCain, the U.S. must tighten sanctions against Russia.
Comments
comments