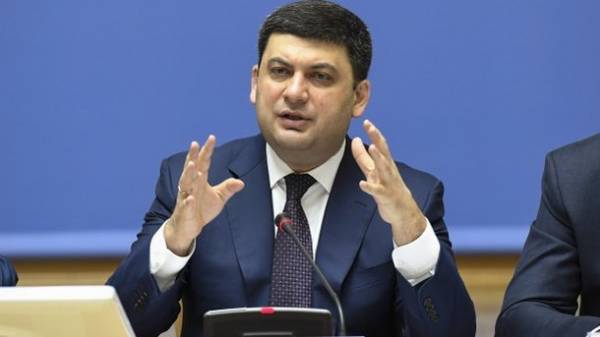 The policy of sanctions against Russia may be revised as a reward, if the Kremlin agrees to withdraw its troops and abandon plans for Ukraine. This was stated during a meeting with heads of foreign diplomatic missions, the Prime Minister Volodymyr Groysman, reports 112.ua.
He expressed regret that the aggressor was a neighbor of Ukraine.
"When I hear discussions about further actions on sanctions policy, I have only one answer. Sanctions were imposed against the country-aggressor, and I'm sorry that this aggressor is recently our neighbor. But they made a political, a military solution to the invasion of Ukraine, annexation of the territory of our country, and they did everything in order to put Ukraine aggression: the military, economic and energy. And today we must confront the Russian propaganda. Therefore, sanctions were imposed against the aggressor, imposed as a punishment for the disrespect for international law and for violating the borders of a sovereign country because they are killing Ukrainian citizens on their land," – said Groisman.
According to him, the only possible option for Russia to get rid of the sanctions is through complete de-occupation of occupied territories of Ukraine.
"Therefore, we believe that any review of such policies should be only as a reward for the fact that the aggressor has abandoned their plans, took their troops took their weapons," – concluded the Prime Minister.
Groysman also spoke about the reforms. have Ukraine.
Earlier Vladimir Groisman said that sooner or later Russia will have to pay reparations to Ukraine for the aggressionand other States which it caused damage.
Comments
comments