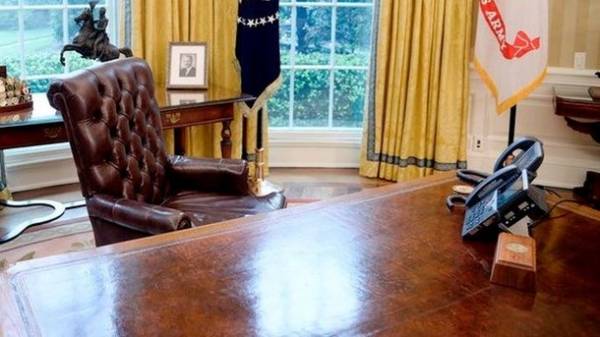 The President of the United States Donald trump uses the "red button" in the oval office of the White house to order a soda, reports Yahoo News.
"Members of the Democratic party worried about the fact that Donald trump will hold your finger over the button. But maybe they were worried for nothing", − the newspaper writes.
According to available information, the American President found the button unusual use − he uses it to summon the Butler with soda.
It is noted that wooden stand with a red button was located on the table and predecessors trump, however, like her, they disposed of, is unknown.
Earlier it was reported that the man got into office in trump estate Mar-a-Lago in Florida and did a selfie there, unnoticed, Secret service.
Comments
comments