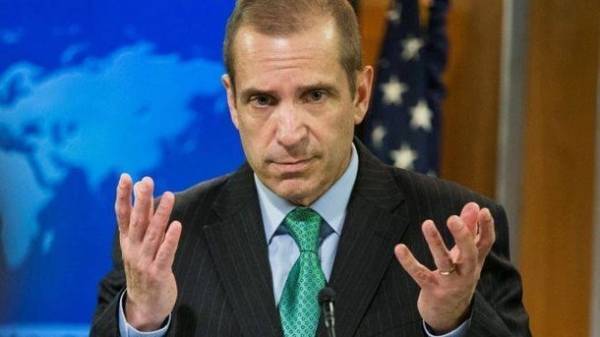 Official Washington expressed deep concern at the unilateral decision of the Turkish leadership to put an inconsistent airstrikes in Syria and Iraq, resulting in incurred losses of the coalition partners in the fight against ISIS. On Tuesday during the conference stated the Deputy speaker of the US State Department, mark Toner, transfers "UKRINFORM".
"We are deeply concerned about today's air strikes by Turkey in Northern Syria and in Northern Iraq without proper coordination, neither the United States nor the Global coalition confronting ISIL," said state Department spokesman.
He said that the US expressed its concern to the Turkish government.
"These strikes were not agreed within the coalition and led to the loss of life of our partners who fight with us against ISIS, including members of the Kurdish Peshmerga," said Toner.
He also noted that Turkey's actions were not agreed with the government of Iraq and underlined that all military action in Iraq "must respect the sovereignty of this country."
In addition, according to the U.S. state Department spokesman, such actions of the Turkish side "very complicated" combat situation in the region.
"It is vital for Turkey and all partners to work to destroy ISIL to coordinate their actions as carefully as possible," said Toner, stressing that we are talking about security staff, who fights against ISIS in the whole region.
Comments
comments