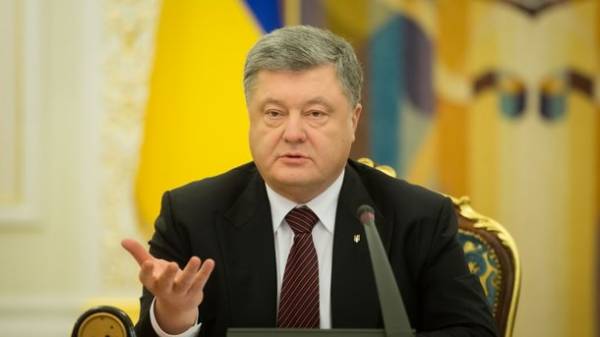 Putin believes that the main failure of this century is the collapse of the Soviet Union. The President of Ukraine Petro Poroshenko said at the panel discussion "the Future of the West: the fall or return" ("The future of the West: Downfall or Comeback") in the framework of the 53rd Munich security conference.
"It is impossible to be President in a country that is at war and is not to be optimistic. I believe on our side of freedom, democracy and victory. Victory is ours, victory is political and diplomatic. We are the most optimistic country on the European continent. I and people of my country believe that in the 21st century was created in an efficient and effective European Union. This is what distinguishes us from Russia. Ask Putin, and he said that the main failure is the collapse of the Soviet Union", – said Poroshenko.
According to the Ukrainian President, over the past two years, Ukraine has carried out more reforms than in the last 20 years. "They are not always simple, they are complex, but the Ukrainians believe in the future within Europe. I'm sat here received information that the Russian fighters on Donbass fired at a multistory house, there's a lot of victims. What they forgot in the Ukrainian land, why they opened fire on the civilian population? They want to see Ukraine part of the Russian Empire. But we believe in the EU and European solidarity. What happened, did European voters are more discerning. So I'm not afraid of elections in Europe", – said the Ukrainian President.
Comments
comments