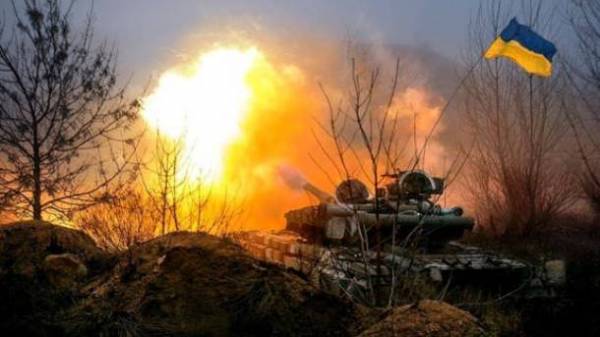 The main problem of Ukrainian tanks is the lack of thermal imaging systems which are not effective to fight night with the occupiers, who have such systems installed. This was told "Apostrophe" Director of information and consulting company Defense Express, a military expert Sergey Zgurets.
According to him, the tankers in the night do not see the enemy, and the Russian tanks can see the Ukrainian.
"With the Russian tank T-72B3 can compete with any T-64 tank, which will be equipped with night vision. For this you need to provide them with the imager, which will see the enemy tank at the same distance, as you can see now, for example, the Russian T-72B3. The main problem of our tank units is that in two years we have not solved the main task: to provide adequate opportunities for the tankers to conduct operations in the night period. Our tanks are night blind. Based on this, of course, decreases the efficiency of the use of any units that rely on the tank as the primary protecting the unit," said Zgurets.
In his opinion, to improve the combat capability of the Ukrainian army, it is necessary to strengthen the tank with thermal imaging that the creature would enhance the defensive units of the war, as long as "they are blind on the battlefield".
"The task of tank forces is to provide them with night vision, and the second is to raise the level of protection of tanks. The protection level of the tank rests on the fact that the tanks "Bulat", which is used in the combat zone and which are presented as a modernization of the T-64, showed a certain negative things. It was about the congestion of the tank protection, which on it hung. With all the power the engine it is not possible to provide efficiency and maneuverability. On the other hand, the lack of night vision also really is a clear disadvantage for the modernization of tanks T-64 to version "Bulat". All these details taken into account, and is now developing other rational version of modernization of T-64, which will form the basis of tank units in the near future", – said the military expert.
Comments
comments