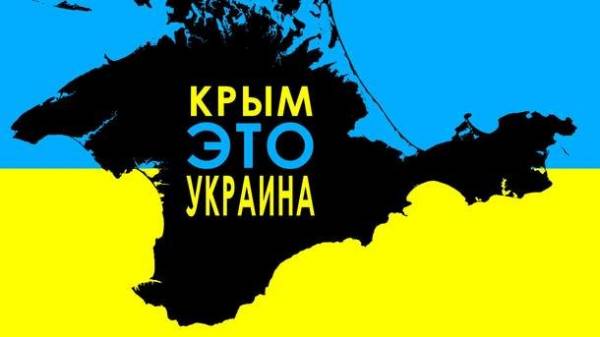 Ukraine develops a mechanism for the de-occupation of Crimea by various international forums where discussion of the Peninsula and bring resolution. About this Radio liberty said the head of the political Department of the Ministry of foreign Affairs of Ukraine Alexey Makeev.
According to him, such a mechanism will help stop Russia waged a bloody war against Ukraine.
"The mechanism of de-occupation of Crimea we build with the tools available on various international platforms. Do you remember last year was a very strong resolution of the UN General Assembly on the situation in the field of human rights. This topic is moving at the site of the Council of Europe. We strive to ensure that such a mechanism was created, although, of course, today, everyone is on the lips of the negotiations in the "channel" and "Minsk" formats in order to stop the bloody war waged by Russia in the Donbas", – said Makeev.
He believes that to date, sanctions are the most effective way in the fight against Russian aggression .
"The sanctions policy along with the policy of political isolation and international pressure are the non-military tools that should force Russia to stop its aggression against Ukraine," the diplomat added.
Recall that yesterday the European Union extended sanctions against the occupied Crimea and Sevastopol city to the illegal annexation of the Peninsula Russia.
Comments
comments