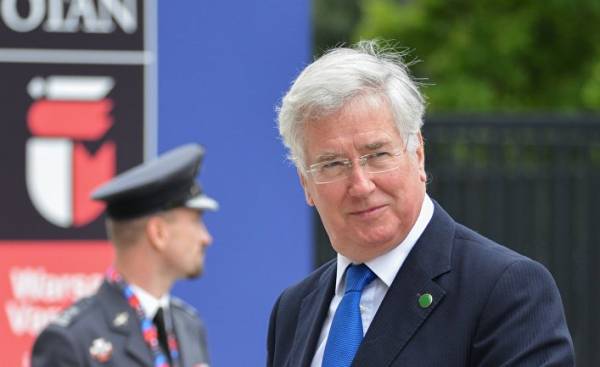 Statement by the Minister of defence of the United Kingdom that the country is ready for a preemptive nuclear strike is the element of nuclear deterrence; the addressee of the statement the Kremlin.
This view of "observer" stated Russian military expert and journalist Pavel Felgenhauer.
To the question: "does this statement that we are on the brink of nuclear war?" he reassured, "No, we are talking about nuclear deterrence. This is a normal thing."
"Who the UK is going to keep?" — asked to clarify the "observer". "Of course, Russia," he said.
According to Felgenhauer, this statement, "apparently, it is emphasized that nuclear capacity in the UK exists, and they are ready to apply it to Russian no doubt — no delay will be to apply it".
In this context, the expert explained: "it is Pointless to spend huge money on nuclear deterrence if the other party will doubt that you will hit or not hit. The whole point of nuclear deterrence is the reality of the threat. The threat must be real and serious. But this does not mean that tomorrow they will push the button".
As reported in the "observer", the British defence Secretary Michael Fallon said that Britain is ready to pre-emptive nuclear strike if necessary.
Comments
comments